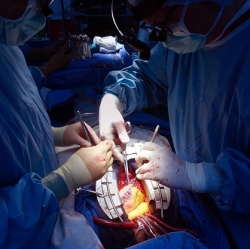 Now we are all without excuse, at least when it comes to exercise. A new study on physical activity that involved more than half a million participants over age 40 found that modest exercise increases life expectancy regardless of weight.

That's right, it doesn't matter whether you are morbidly obese or have a normal body mass index (BMI), exercise helps you live longer regardless.

Counter to most of the attention given to obesity as the crucial risk factor for health, the study found that an active lifestyle increased life expectancy to a greater extent than a lower BMI, in general. In fact, participants who were active but class I obese lived an average of 3.1 years longer than those who were at a normal weight but didn't engage in physical activity. This is in-line with reports from earlier this year that excessive sitting is unhealthy and that reducing excessive sitting to less than 3 hours a day alone can improve longevity by 2.0 years.

The study, which was published in PLoS Medicine, involved pooled data from the six cohort studies carried out in the U.S. and Sweden involving over 650,000 individuals between ages 21-90, though the researchers focused on individuals that were over the age of 40 and excluded those who were underweight. Researchers from the National Cancer Institute, who authored the study, relied on self reported data that was part of others studies, including a diet and health study and a women's health study.