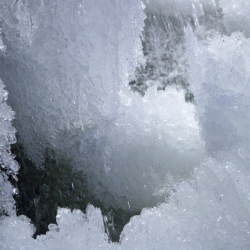 Even if carbon dioxide emissions came to a sudden halt, the carbon dioxide already in Earth's atmosphere could continue to warm our planet for hundreds of years, according to Princeton University-led research published in the journal Nature Climate Change.

The study suggests that it might take a lot less carbon than previously thought to reach the global temperature scientists deem unsafe.

The researchers simulated an Earth on which, after 1,800 billion tons of carbon entered the atmosphere, all carbon dioxide emissions suddenly stopped. Scientists commonly use the scenario of emissions screeching to a stop to gauge the heat-trapping staying power of carbon dioxide. Within a millennium of this simulated shutoff, the carbon itself faded steadily with 40 percent absorbed by Earth's oceans and landmasses within 20 years and 80 percent soaked up at the end of the 1,000 years.

By itself, such a decrease of atmospheric carbon dioxide should lead to cooling. But the heat trapped by the carbon dioxide took a divergent track.

After a century of cooling, the planet warmed by 0.37 degrees Celsius (0.66 Fahrenheit) during the next 400 years as the ocean absorbed less and less heat. While the resulting temperature spike seems slight, a little heat goes a long way here. Earth has warmed by only 0.85 degrees Celsius (1.5 degrees Fahrenheit) since pre-industrial times.