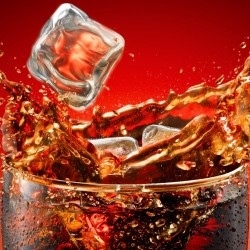 The EU's top court is considering a test case which could oblige employers to treat obesity as a disability. Denmark has asked the European Court of Justice to rule on the case of a male childminder who says he was sacked for being too fat. Karsten Kaltoft weighs about 160kg. He told the BBC that "bad habits" had made him fat but that his size was "no problem" at work.

The court's final ruling will be binding across the EU. It is seen as especially significant because of rising obesity levels in Europe and elsewhere, including the US. A survey in England in 2012 found that more than half of adults were obese or overweight. The Danish courts asked the ECJ judges in Luxembourg to clarify European law in Mr Kaltoft's case.

In an interview with the BBC World Service, Mr Kaltoft denied reports that he was unable to bend low enough to tie children's shoelaces. Describing his work with children, he said: "I can sit on the floor and play with them, I have no problems like that. "I don't see myself as disabled," he said. "We hope the outcome is that it's not OK just to fire a person because they're fat, if they're doing their job properly."