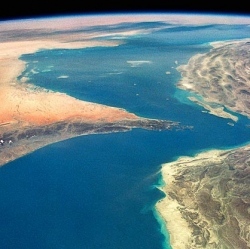 European industry has begun assembling the "back end" of the Orion crewship that is due to make an important 2018 demonstration flight around the Moon. Orion is the next-generation vehicle that the US space agency (NASA) will use to send astronauts beyond Earth, to destinations like asteroids and Mars.

But it needs a "service module" to provide propulsion, power, temperature control, and to carry water and air. That job will be done by the unit now being built by Airbus in Germany.

It is an immense piece of hardware in the shape of a 4m-wide cylinder. In flight configuration, it will weigh some 13 tonnes.

"What you see at the moment is just the primary structure, but over the coming months the empty space within it will be packed," said Philippe Deloo, the top European Space Agency (Esa) official overseeing the project.

"What needs to go in is the propulsion system, the power system, the thermal system, and the consumables storage – the items that deliver water and gas to the [Orion capsule]. All have to be integrated and verified to complete the vehicle."

This is the first time the Americans have gone overseas for a critical element of one of their astronaut transportation systems. The key parts for Mercury, Gemini, Apollo and the space shuttles were all US-made.

"[Europe's] position on 'the critical path' has never been done before, and to be frank: we do not fly without the service module," stressed Jim Free, a Nasa deputy associate administrator.

Mr Free attended a ceremony in Bremen on Thursday to kick off the latest construction phase. He was joined on the American side by representatives of the Orion capsule's prime contractor, Lockheed Martin.

Airbus is hopeful of getting the completed module out the door by early 2017, a timeline the company acknowledges will be challenging.