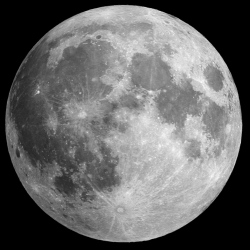 SpaceX has indicated it won't launch a pair of tourists to loop around the moon this year as previously announced, the latest sign that technical and production challenges are disrupting founder Elon Musk's plans for human exploration of the solar system. A new timetable for the flight, postponed until at least mid-2019 hasn't been released.

Over the weekend, company spokesman James Gleeson confirmed the private moon launch has been postponed, without indicating when it might occur. "SpaceX is still planning to fly private individuals around the moon and there is growing interest from many customers," Mr. Gleeson said in an email.

The delay comes amid SpaceX's own projections of a nearly 40% drop in launches next year from as many as 28 anticipated for 2018. The decline primarily reflects a global slump in manufacturing orders and launch contracts for large commercial satellites.

SpaceX also is confronting industry doubts about market demand for its Falcon Heavy rocket, the company's newest and biggest launcher, which had its maiden blastoff in February. "People don't think it's serious enough yet to figure out how to use it," Thomas Mueller, SpaceX's chief propulsion technology officer, said in May, speaking to attendees on the sidelines of a space conference in Los Angeles. Mr. Mueller declined to elaborate or respond to questions.

Industry officials and SpaceX competitors have said the latest variant of the company's smaller Falcon 9 rocket—upgraded to provide more thrust than earlier versions—is capable of putting most of the current generation of large and small satellites into required orbits. Those improvements have "eliminated much of the commercial need for the Falcon Heavy," according to Charles Miller, a consultant and space entrepreneur.

Regardless of when tourist voyages start, Mr. Musk and his team already have revolutionized the launch industry by accomplishing two goals that historically were considered impossible: SpaceX has slashed rocket prices with the Falcon 9 and pioneered fully reusable main stages, including engines. The company seeks to refly those parts 10 times with minimal refurbishment.