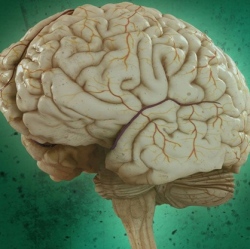 A pair of topical medicines already used for alleviating skin conditions each may prove to have another, even more compelling use: instructing stem cells in the brain to reverse damage caused by multiple sclerosis.

Led by researchers at Case Western Reserve, a multi-institutional team used a new discovery approach to identify drugs that could activate mouse and human brain stem cells in the laboratory. The two most potent drugs, (miconazole and clobetasol); one that currently treats athlete's foot, and the other, eczema, were capable of stimulating the regeneration of damaged brain cells and reversing paralysis when administered systemically to animal models of multiple sclerosis. The results are published online Monday, April 20, in the scientific journal Nature.

"We know that there are stem cells throughout the adult nervous system that are capable of repairing the damage caused by multiple sclerosis, but until now, we had no way to direct them to act," said Paul Tesar and Ruth Weber. "Our approach was to find drugs that could catalyze the body's own stem cells to replace the cells lost in multiple sclerosis."

The findings mark the most promising developments to date in efforts to help the millions of people around the world who suffer from multiple sclerosis. The disease is the most common chronic neurological disorder among young adults, and results from aberrant immune cells destroying the protective coating, called myelin, around nerve cells in the brain and spinal cord.

Without myelin, neural signals cannot be transmitted properly along nerves; over time, a patient's ability to walk, hold a cup or even see is inexorably eroded. Current multiple sclerosis therapies aim to slow further myelin destruction by the immune system, but the Case Western Reserve team used a new approach to create new myelin within the nervous system. Their work offers great promise of developing therapies that reverse disabilities caused by multiple sclerosis or similar neurological disorders.