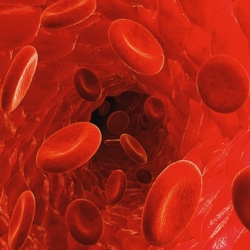 Mayo Clinic researchers have developed a drug combination that could enhance the immune system's ability to attack cancer cells. The drugs have shown a pronounced therapeutic effect against advanced and metastatic cancers in mice, according to a study published in the July 12 edition of the online journal Oncotarget.

"Cancers can remain inconspicuous in the body for months to years before causing major problems, leading the immune system to coexist rather than to attack cancers," explains Mayo Clinic cancer immunotherapist Peter Cohen, M.D.

The solution was to combine two drugs: toll-like receptor (TLR) agonists that can mimic invading bacteria (tricking the immune system into attacking cancer as if it were a life-threatening infection) and the chemotherapy agent cyclophosphamide. The combination resulted in permanent eradication of breast and pancreatic cancers, as well as widespread metastases.

The combined weekly treatment was very well tolerated and actually less toxic than either TLR agonists or cyclophosphamide given individually, they also found.

The drug combination also revealed an additional benefit: it activated monocytes (a type of white blood cell) to participate in the killing of cancer cells.

Mayo Clinic is continuing its research in an FDA-approved clinical trial. They are studying whether patients with advanced cancers, including pancreas, breast, colorectal, melanoma and others, respond similarly to mice when cyclophosphamide treatment is paired with the TLR agonist motolimod.