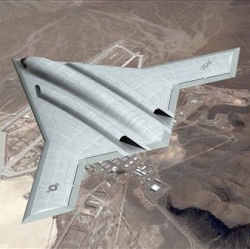 They are deadly, hard to detect and fast becoming one of the most sought-after weapons in the air defence industry.

Global demand for unmanned aerial vehicles (UAVs), better known as drones, is heating up as armed forces invest in new systems to boost their ability to carry out reconnaissance and strikes without putting soldiers' lives in danger.

Propelled by a rise in Asian defence budgets, annual global spending on UAVs is forecast to almost double from the current $5.9 billion to $11.3 billion over the next decade, according to US-based defence research firm Teal Group.

The Asia Pacific is the second largest buyer after the United States.

"Almost every country in the region is trying to get their hands on drones or develop their own … Thailand, India, Singapore, Japan, Australia, Korea," said Jon Grevatt of IHS Jane's Defence Weekly.

Home to more than half the world's population, Asia also has some of the biggest potential flashpoints from North Korea, to the South China Sea, South Asia and Afghanistan.

"UAVs are necessary in this age when you want to win wars and at the same time you want to have less casualties," said Tommy Silberring, who heads the drone division at Israel Aerospace Industries (IAI).

IAI, which pioneered the development of UAV technology for the Israeli military in the 1970s, was one of several defence manufacturers showing off drones at last week's Singapore Airshow.

The use of drones rather than manned aircraft helps make countries participation in multilateral war efforts more palatable to the public, said Silberring, a former Israeli air force colonel.

"You really don't want to tell your people that you are giving the lives of your soldiers for another country," he told AFP at the air show.