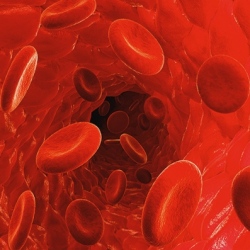 Health experts are warning that one in 10 adults in the UK will be at risk of developing diabetes by 2035. Public Health England forecasts the number of people with the disease could top five million if obesity rates continue to increase. About 90% of patients have type 2 diabetes, linked to being overweight.

A separate analysis says the cost of treating the UK's "diabetes epidemic" could soar to 17% of the NHS budget. Experts are warning the burden of treating diabetes, especially new cases of type 2, could bankrupt the NHS.

Statisticians at Public Health England have published a new forecast for the number of people who will develop diabetes in the coming years.

Their analysis includes type one, which is an auto-immune disease and accounts for about 10% of cases in the UK. But the remaining 90% have type 2, which can be affected by where you come from and your family history, but in most cases is associated with being overweight.

In 2015, there were around 3.8 million people living with diabetes in England alone. If obesity rates remain stable, Public Health England predicts that by 2035 that figure could have leapt to 4.9 million.

But if obesity rates increase by 3% every five years, an extra 263,000 people will have developed diabetes by 2035, putting the overall figure at more than five million.