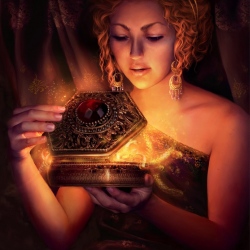 U.S. music sales grew 3.1 percent in 2012 to set a new record for the music industry, according to year-end report compiled by Nielsen and Billboard.
Last year's sales growth is especially significant because it shows that the rise in streaming music service use isn't necessarily discouraging people from buying the songs that they like. That's saying a lot considering many of those music services had record-breaking years themselves. Spotify reached a milestone with 5 million paying subscribers this year, and Pandora saw a record number of listener hours logged on the service.
As for the report, the music industry sold a total of 1.65 billion units in 2012, which includes the sale of digital singles, music videos, digital albums, and physical albums. Nielsen also found that digital album sales increased 14 percent for the year to 118 million units and accounted for 37 percent of all albums sold. (That's up from the 31 percent digital album sales accounted for in 2011.) Of course, physical album sales continued their decline, dropping 12.8 percent from 2011.
And while vinyl record sales continued to climb again in 2012 (17.7 percent to 4.6 million units), the real star for music sales were in digital singles, up 5.1 percent from last year to 1.3 billion tracks sold.