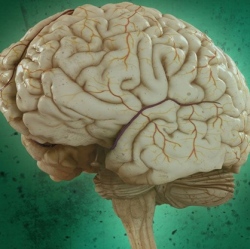 David Cameron said he wanted to see the UK become a world leader in the field.

In a move widely welcomed by campaigners, the prime minister promised the research budget would be doubled to £66m by 2015.

He also said he wanted to see diagnosis and awareness of the condition improved.

Dementia is thought to affect about 800,000 people, with the cost to society estimated at £23bn.

In the next decade, the number with the disease is expected to top one million.

Mr Cameron said: "One of the greatest challenges of our time is what I'd call the quiet crisis, one that steals lives and tears at the hearts of families, but that – relative to its impact – is hardly acknowledged.

Dementia is simply a terrible disease. And it is a scandal that we as a country haven't kept pace with it.

"The level of diagnosis, understanding and awareness of dementia is shockingly low. It is as though we've been in collective denial."

He added the issue should be treated as a "national crisis".

To tackle the problem, he set out a series of measures – some of which had already been announced – to be rolled out in the coming years.

These included the rise in research funding and encouraging the creation of 20 "dementia-friendly communities" where individuals, businesses and the state work together to support people with dementia.

The Department of Health will also run a public awareness campaign in the autumn, while hospitals will be given financial incentives to carry out checks on patients to see if they have the condition – just four in 10 patients have a formal diagnosis.

He said the steps would allow Britain to become a "world leader in dementia research and care".

Alzheimer's Research UK said it could be a turning point in the battle to defeat dementia.

And Jeremy Hughes, chief executive of the Alzheimer's Society, said called it an "unprecedented step" towards improving care.

David Rogers, chairman of the Local Government Association's community wellbeing board, said: "There needs to be urgent action to ensure the way we offer support to older people is fairer, simpler and fit for purpose in order to truly meet the needs of the most vulnerable members of our society."