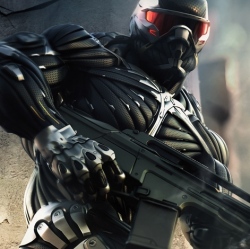 A ton of awards have been handed out over the past few weeks, but we're fairly certain Crytek had no interest in winning this one: Crysis 2 has been named the most pirated game of 2011, with nearly 4 million copies of the game illegally downloaded.

TorrentFreak, the blog charting all things BitTorrent, compiled reports from all of the public BitTorrent trackers, sorted through the data, and listed the top five most pirated PC games of 2011. The breakdown:

1. Crysis 2 – 3.92 million copies illegally downloaded, released in March 2011
2. Call of Duty: Modern Warfare 3 – 3.65 M, Nov. 2011
3. Battlefield 3 – 3.51 M, Oct. 2011
4. FIFA 12 – 3.39 M, Sept. 2011
5. Portal 2 – 3.24 M, April 2011
Of note, CD Projekt Red, the studio behind our PC Exclusive Game of the Year award winner, The Witcher 2: Assassins of Kings, claimed in November that its game had been pirated an estimated 4.5 million times. Based on the stats from TorrentFreak, that estimate was a bit off.