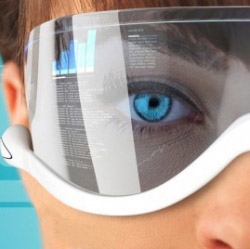 Speaking at the D11 Conference on Tuesday night in the opening tête-à-tête, Apple CEO Tim Cook offered muted praise for Google Glass but dismissed its mainstream appeal while calling wearable computing on your wrist "interesting" and "natural," Jason Hiner writes on ZDNet.

Cook also predicted that the next generation of wearable computing will do more than just one thing such as activity tracking.

That kind of talk will naturally fire up the rumor mill about an impending Apple product, especially an iWatch like the one that was discussed earlier this year. Hiner has suggested that the watch could also integrate activity tracking and creating a whole ecosystem of services and accessories around it.

The idea is that an iWatch could use a wireless technology like Bluetooth 4.0 to connect to your treadmill or elliptical machine at home and the workout machines at your local fitness center and pull your exercise data into your personal fitness dashboard.