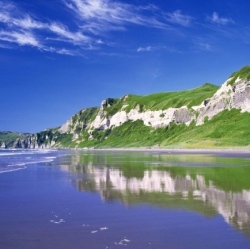 Global warming will lead to a significant increase in extreme summer downpours in the UK, a study suggests. The Met Office and Newcastle University researchers say there could be five times the number of "extreme rainfall events" per hour, under extreme warming projections. This would cause "really severe" flash flooding in many parts of the UK.

However, they caution that this result is based on only one computer model. Flash flooding in Britain has had devastating impacts on communities in recent years. In Boscastle, north Cornwall, about 200mm (8in) of rain fell in four hours in August 2004 causing a 3m wall of water to sweep through the village.

In the summer of 2012, in Newcastle, the equivalent of a month's rain fell in just two hours, causing widespread flooding in the city. Researchers have struggled to work out how global warming might affect these types of events. Until now, their climate models have not been good enough to work out the effect on extreme hourly rainfall in the warmer months.