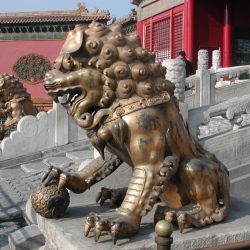 China is poised to overtake the U.S. as the leading market for smartphone shipments in 2012, according to new data from IDC.

The research firm on Thursday predicted China will have a 20.7 percent share of the global smartphone market this year, narrowly overtaking the U.S. share of 20.6 percent. The Asian nation edged out the U.S. in smartphone shipments for two consecutive months in the second half of 2011, and is expected to continue that momentum this year and beyond, IDC said.

"[Chinese] smartphone shipments are expected to take a slim lead over the U.S. in 2012 before the gap widens in the coming years," said Wong Teck Zhung, senior market analyst with IDC's Asia/Pacific client devices team, in a statement. "There will be no turning back this leadership changeover."

By 2016, China is expected to have 20.2 percent of the global smartphone market, while the U.S. will have 15.3 percent, IDC said.

Meanwhile, smartphone shipments to emerging markets — such as India and Brazil — will "drive growth in the worldwide smartphone market" in the coming years, IDC said. More mature markets like Japan, the U.S. and U.K. will continue to see growth in smartphone adoption, though not at the same rate as emerging markets.

"Due to their sheer size, strong demand, and healthy replacement rates, emerging markets are quickly becoming the engines of the worldwide smartphone market," said Ramon Llamas, senior research analyst with IDC's mobile phone technology and trends team, in a statement. "Users in emerging markets seek more than simple voice telephony, and smartphones offer the ideal platform for mobile entertainment, social networking, and business usage as seen in developed markets."

IDC predicts that by 2016, India and Brazil will enter the top five country markets for smartphone shipments. India is expected to move from the seventh-largest smartphone market this year to number three by 2016. Brazil is expected to take the number four spot in 2016, up from number ten this year.

Cost will likely remain a challenge to smartphone growth in these emerging markets, however.

"The total cost of ownership remains a hurdle for potential smartphone buyers," Llamas said. "Smartphones still represent a significant investment for consumers in many countries."

Smartphone vendors should develop lower-cost smartphone alternatives and mobile operators need to "creatively subsidize device cost and data plans," Llamas continued. Android smartphones priced less than $200 were popular in 2011, and are expected be a major factor driving smartphone growth going forward.