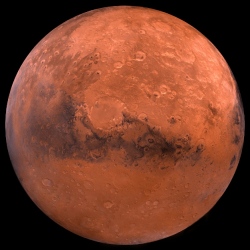 China will establish the country's first Mars simulation base, in northwest China's Qinghai Province. The base will be in the red cliff region in Da Qaidam (also known as Dachaidan) district in the Mongolian-Tibetan Autonomous Prefecture of Haixi. Situated at the Qaidam basin in western Qinghai, Haixi was chosen for its Mars-like landform, landscape and climate.

The government of Haixi and the Chinese Academy of Sciences signed an agreement in November last year to build the base and have since begun discussing the project location.

The base, comprising a "Mars community" and a "Mars campsite," will be turned into China's first cultural and tourist experience base for space and astronomical education, Mars-themed tourism, scientific research and film shooting.