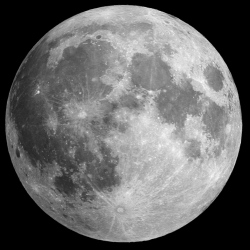 The first privately funded mission to the moon is scheduled to blast off Thursday, Oct. 23, hitching a ride on a Chinese Long March rocket. The 4M mission will piggyback on a Chinese moon flyby unofficially dubbed Chang'e 5-T1, which aims to test out technology for a future lunar sample-return mission.

Liftoff is set for 1:59 p.m. EDT from China's Xichang Satellite Launch Center. If all goes according to plan, the Chang'e 5-T1 spacecraft will zoom around the moon and back toward Earth, ultimately sending a test capsule barreling into our planet's atmosphere on Oct. 31. The main purpose is to try out tech that could get moon dirt and rocks to Earth the goal of China's Chang'e 5 mission, currently slated to blast off in 2017.

The 31-pound 4M payload is attached to the Long March's upper stage, which will also perform a close lunar flyby and return to Earth's neighborhood. 4M will transmit signals continuously during its space journey, and LuxSpace hopes amateur radio operators around the world will listen in. Indeed, the company will offer prizes to people who participate.