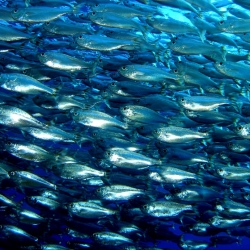 The government has admitted moving slowly to protect wildlife in the seas because of the cost. Environment Minister Richard Benyon said that in the current financial squeeze he could not designate as many areas for protection as he would like.

He said he was hoping to confirm the designation of the current tranche of 31 Marine Protected Zones under a consultation that ends on Sunday. Environmentalists have accused the government of dragging its feet.

This is because 127 zones were originally nominated for protection after a compromise deal agreed with other users of the sea. Jolyon Chesworth from the Wildlife Trusts said: "We are disappointed at the rate of progress. The government has an international obligation to protect wildlife in the seas.

"The marine environment is not as obvious to people as it is when they see wildlife walking through a woodland or downland but it's just as important and equally worthy of protection.