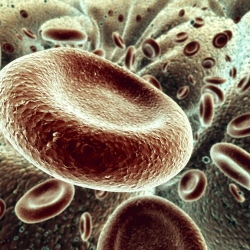 Not only will the vaccine be administered here in Buffalo, but it will also be manufactured here. Doctors say the development of the vaccine is very encouraging and it has minimal side effects.

The NY-ESO-1 vaccine, tailor-made for each patient, will be produced in RPCI's Therapeutic Cell Production Facility. Dr. Christopher Choi, director of the facility, says this is the first government-regulated study of its kind and it's the first time the vaccine will be tested in a hospital setting rather than in a medical lab. "We believe that our facility's custom-made barrier isolator, the unit in which the vaccines are manufactured, is the first of its kind," said Choi.

"This trial will be only the beginning of a very robust program of activity in the area of using the human immune system to fight cancer," said Kunle Odunsi, MD, PhD, director of RPCI's Center for Immunotherapy (CFI) and the study's principal investigator. "Our production process holds tremendous potential for applications related to stem-cell therapy and regenerative medicine."