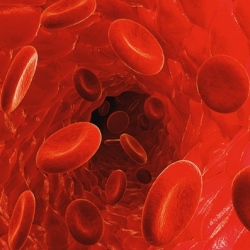 Terminally ill UK cancer patients are being asked to donate blood and tissue samples to a study when they die. The aim is to find out how tumours develop and spread and what happens during the final stages of the disease. The study, funded by Cancer Research UK, is looking for more than 500 patients to sign up.

Hospitals in Cambridge, Glasgow, Oxford, Manchester, Leicester and London are taking part and the study will be open to patients from October. Scientists say this pioneering research will enable them to find out why tumours become resistant to treatment and potential ways to boost the immune system to fight the disease.

The study opened in London last year and, with £4m funding from CRUK, over the next five years it is hoped that hundreds of cancer patients will be recruited right across the country.

Prof Charles Swanton, scientific lead for the study at both the University College London Cancer Institute and Francis Crick Institute, said he was incredibly thankful to the patients and families who had agreed to take part.

"With their generosity, scientists can carry out research that will help save lives in the future," he said.

"Until this study, we really didn't have any way nationally to take samples from multiple sites of cancer within a patient at the end of their life.

"This study will help us complete the whole cancer picture – from diagnosis to death – that we need."

The study is only open to people with a solid tumour cancer that has spread elsewhere in the body. The research team has already performed its first post-mortem, collecting multiple samples of cancerous tissue and normal tissue in order to compare them.

Dr Iain Foulkes, executive director for research funding at Cancer Research UK, said: "With this investment more people will be able to leave a life-changing legacy and help accelerate research that could benefit thousands of people in the future."