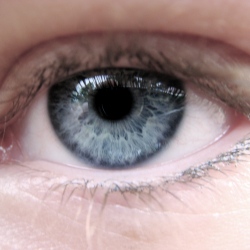 Is it possible to create true artificial intelligence and, if so, how close are we to doing so, asks mathematician Professor Marcus du Sautoy.

It was while I was making my last BBC TV series, The Code, that I bumped into a neuroscientist I knew.

"Have you heard the news about Watson?" he asked me.

I wasn't quite sure what he was referring to. A new release of Sherlock Holmes? I looked confused.

"Watson beat the world champions at Jeopardy last night," he added.

Jeopardy is an American television quiz show which tests general knowledge. But I could not understand why a professor of the brain was interested in it.

But then he revealed that Watson was not a person, but a computer. Watson's triumph, he believed, represented a hugely significant moment for the field of artificial intelligence (AI).

Continue reading the main story
MAN v MACHINE
A series of challenges have been suggested to test if a computer can match the human mind:

Ever since Alan Turing's seminal paper back in 1950 asking whether machines could ever think, scientists have been striving to create machines that can rival our intelligence.

Trivia challenge

There are a series of challenges that many in the AI community regard as key hurdles that need to be cleared on the way to realising Turing's dream.

And getting a computer to beat the best the world has to offer at the quiz show Jeopardy is one of them.

That may seem a ridiculously trivial goal, but actually at its heart is something the human brain does extremely well.

Take the quiz question: "What element, atomic number 27, can precede 'blue' & 'green'?"

The human brain is able to negotiate natural language and quickly tap into the huge database stored in our memory to retrieve the answer "cobalt".

Computers have become increasingly good at this skill. You just have to think how search engines now seem to know exactly what you are looking for despite minimal input from you.

But tweaking the mathematical algorithms that run these search engines to demolish the world champions of Jeopardy marked the moment when computer intelligence left human intelligence in its wake when it comes to accessing information.