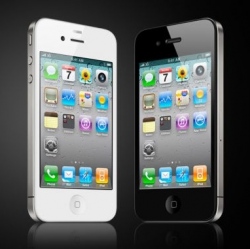 Over the past decade, tech companies including Google, eBay's PayPal, and upstart Square, along with mobile carriers, credit-card companies, and various retailers, have all proclaimed the "death of the wallet." The promise: their digital wallet equivalents would make paying for things in physical stores much easier.

Instead, they ran into countless technical glitches, resistance from merchants, banks, and phone carriers, and consumer indifference. Though mobile payments at U.S. retail stores will nearly double this year, to $3.5 billion, according to market researcher eMarketer, they remain a rounding error on the more than $4 trillion worth of in-store credit-card and cash transactions. Cash and cards are simply good enough, says payments expert Bill Maurer, dean of the School of Social Sciences at the University of California, Irvine. "All of these mobile wallets are looking for a problem to solve."

That was before Apple jumped into the market with Apple Pay in a bid to take mobile payments mainstream. Standing in front of a photo of an overstuffed billfold, Apple CEO Tim Cook unveiled its mobile wallet at a September 9 event where he also debuted new iPhones and the Apple Watch. When Apple Pay launches Monday on new iPhone 6 models, all it will take to buy a sandwich at Subway or an air-chilled chicken at Whole Foods Market is to hold your iPhone near a wireless reader and press your thumb on the home button.