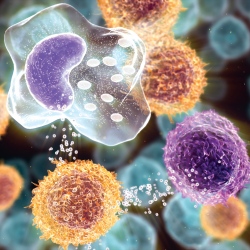 A new £8 million centre to be built for stem cell biology and medicine research will be a world leader, say its backers.

Two of the UK's largest funders of medical research are investing the cash to create the Wellcome Trust-Medical Research Council Cambridge Stem Cell Institute.

It will work to advance understanding of stem cells and their potential to treat a range of life-threatening conditions that currently have no effective cures.

The new institute will eventually be housed in a purpose-built 8,000 sq m facility on the Cambridge Biomedical Research Campus at Addenbrooke's.

It will build on existing investment by the Medical Research Council (MRC) and the Wellcome Trust, uniting 30 research teams with expertise across three main types of stem cell called embryonic, adult and induced pluripotent cells.

Sir Mark Walport, director of the Wellcome Trust, said the new centre would attract "outstanding" researchers to the field.

He said: "The new institute will play a vital role in accelerating our understanding of health and disease and in the development of new treatments and will cement the UK's position as a world-leader in stem cell research."

Prof Sir John Savill, chief executive of the MRC, said: "The UK is currently one of the best places in the world to do stem cell research and we want to make sure that continues to be the case now and for the next generation of scientists."

Research scientists will work alongside technology specialists and doctors to develop new therapeutic approaches backed by a strong base of fundamental stem cell biology.

Prof Austin Smith, director of the new Wellcome Trust-MRC Cambridge Stem Cell Institute, added: "Our aim is to close the knowledge gap and drive stem cell research forward towards clinical applications.

"The world-class facilities will attract the best international talent from the fields of stem cell biology and regenerative medicine to pursue this goal.