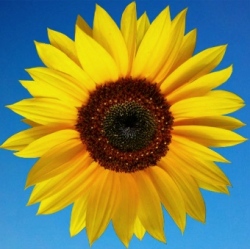 California will receive all of its power from renewable energy, such as solar and wind power, by 2045 under legislation that passed the state Senate on Wednesday. Senate President Pro Tem Kevin de León (D-Los Angeles) touted his bill, Senate Bill 100, as the most ambitious program in the world.

"Clean energy is the future," De León said. "SB 100 ensures that California leads into the future."

The measure would also speed up the state's goal of reaching 50% renewable energy, changing the deadline from 2030 to 2026.

SB 100 passed over objections from Republican senators. Sen. Jeff Stone (R-Temecula) criticized the measure as government getting ahead of technological capacity.

"What if we can't make that mandate that we're putting into law today?" Stone said. "What it's going to do is drive up electricity bills for our businesses."

De León's bill now moves to the Assembly.