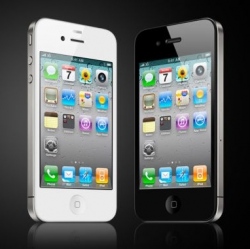 The Apple rumor mill loves to speculate. Two of its favorite subjects are the next-gen iPad and a budget iPhone. Apple, as always, is mum about its future plans, but there's been a lot of recent chatter on both fronts. Today two separate leaks may shed even more light on both products.

Budget iPhone details
In the first leak, iLounge claims to have some new info about the mythical budget iPhone. The device, aimed at China's off-contract market, will combine elements of the iPhone 5, iPod touch 5G, and the iPod classic.

Like the iPhone 5, the budget iPhone will allegedly tote a 4-inch display with 1136 x 640 resolution. The handset will be imperceptibly longer and wider than the iPhone 5, but almost a millimeter thicker.

The cheaper iPhone will sport some curves. Unlike the first three iPhones, though, its curved edges will bleed into flat sides and back. This is similar to the casing for the iPod classic – though it would be plastic, rather than the iPod's stainless steel.

Other rumored details include elongated volume buttons, a headphone jack on the bottom, and the iPhone 5's camera sensor.

128 GB iPad

At October's iPad mini event, Apple surprised us all by announcing a 4th-gen iPad. This sparked speculation about whether the company would still release a new iPad in its traditional March slot.

Multiple rumors are gradually painting a picture, and it isn't looking like we'll see an iPad 5 anytime soon. According to 9to5Mac, Apple is prepping an additional model of the iPad 4 – almost certainly a 128 GB version – for imminent release. The iPad is currently only available in 16 GB, 32 GB, and 64 GB models.

How does that relate to the next-gen iPad? Well, if Apple were putting the finishing touches on a March iPad 5 release, it's doubtful it would bother upping the current model's storage. Why not just wait for the new model?

Coupled with multiple (alleged) supply chain leaks, October looks like a decent bet for the iPad 5 release.