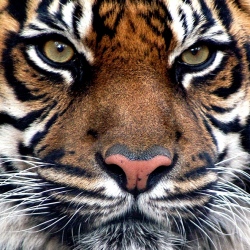 "The shooting of wild game for sport and trophies is no longer compatible with our commitment to preserve local fauna," the environment ministry said. The ban is likely to be controversial as many communities depend on hunting for their livelihoods.A third of the global elephant population lives in Botswana.

Conservationists are concerned about the erosion of river banks caused by the animals in some nature parks, the BBC's Letlhogile Lucas in the capital, Gaborone, reports. The ban, set to come into place on 1 January, could also pose a threat to local communities, in particular bushmen, for whom hunting is a means to survive, our correspondent adds.

Furthermore, selling hunting licences to wealthy Westerners is an extremely lucrative business, he says. Hunting concessions currently exist in the northern Okavango Delta and the parks of the Kalahari region, famous for its upmarket safari lodges. According to the environment ministry's official statement, the government will continue to issue special game licences "for traditional hunting by some local communities within designated wildlife management areas".

Due to its seasonal nature, hunting has only contributed a minimal amount to the tourism sector, which ranks second to the diamond industry in terms of its revenue earnings, the ministry said. Designated hunting zones will be turned into "photographic areas". The announcement has been welcomed by the International Fund for Animal Welfare.