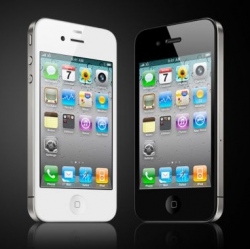 The app, called Athelas, won a prize at a coding event held by the prestigious start-up hub Y Combinator. The team says it can detect diseases such as malaria and cancers in seconds, through so-called predictive cell counting. But experts warned of the difficulty of reproducing the quality of medical labs results using just a smartphone.

Users take a picture of their blood using the lens attachment, which is then sent to the app's servers, and the results are then sent back to them. Team leader Tanay Tandon said in his submission: "For more than two centuries, cell morphology, or the practice of viewing/analysing a person's blood in order to diagnose conditions, has been the primary way to approach medicine.

"Yet, despite the critical nature of blood analysis to the medical industry – the process has hardly changed from its long, expensive form for 150 years." Mr Tandon added that in "rural areas, the tech will really shine, providing previously unavailable diagnostic skills through the power of artificial intelligence and computer vision".