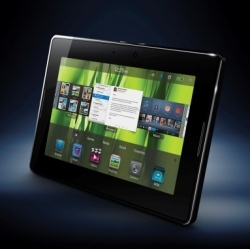 Device-maker Research In Motion said it would ensure coders were paid at least $10,000 (£6,200) for any app certified for Blackberry 10 if they met its terms and conditions.

The system is largely incompatible with the company's existing phone software.

The announcement was made at the firm's annual developer conference in Florida.

Attendees were given an early version of development kit software to allow them to start work ahead of the launch.

The move has echoes of Microsoft's decision to help finance development of Windows Phone versions of big-name software.

However, investors appeared unconvinced by the news and RIM's shares fell nearly 6% on Tuesday.

Cash for quality

Alec Saunders, RIM's vice president of developer relations, made the payment guarantee announcement, describing it as a "massive investment in quality".

To qualify the app must have earned a minimum of $1,000 through its own efforts and have met the company's quality threshold.

Mr Saunders also revealed that there were now 99,500 software packages in the company's App World store, up from 70,000 at the turn of the year.

He added that 25% of them had been specifically built for the firm's Playbook tablet.

The news offered some reassurance to company watchers after it reported a $125m loss for its last quarter.

However, one analyst who attended Blackberry World said there were still big questions to be answered.

"We have only seen a protoytpe Blackberry 10 handset at the event," said David McQueen, principal analyst at Informa.

"We still want to know exactly what the new devices will look like, the power of the chips that will run them and what timeline they will be released against.

"There's also the issue that the new system is incompatible with its old software. So we want to know how the firm will deal with that bearing in mind that in emerging markets – where it is still a strong player – most users buy cheaper handsets running its older system software."