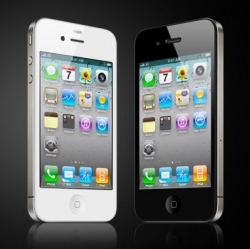 If there's someone who can talk with authority about the importance of innovation, it's the CEO of BlackBerry, right?
Probably not — but that didn't prevent BlackBerry CEO Thorsten Heins from giving his take on the current state of smartphone interfaces. The gist: While the iPhone was the bee's knees of innovation years ago, the smartphone market is leaving it behind.

"The rate of innovation is so high in our industry that if you don't innovate at that speed you can be replaced pretty quickly. The user interface on the iPhone, with all due respect for what this invention was all about, is now five years old," Heins said in an interview with the Australian Financial Review.
It's easy to zing Heins with a cheeky retort to his comments, but maybe he's right. Maybe the iPhone and iOS are outdated and maybe we're all stuck in the silver age of smartphones and haven't realized it yet. But if that's the case, why would BlackBerry model its newest OS after that very same allegedly outdated design paradigm? And why would it even bother with something like the BlackBerry Q10, which is at this point the very definition of outdated? Heins' comments don't quite hold up in that context.