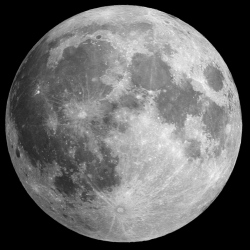 Space entrepreneur Robert Bigelow said that the Trump administration should double NASA's budget and make plans for a human return to the moon. The Obama administration, in its 2017 budget proposal, requested $19 billion for NASA, less than half a percent of the overall request of more than $4 trillion.

The increase would also be used to support more ambitious space exploration efforts by NASA, such as lunar exploration. "The new White House needs to make a real commitment to this nation's space future," he said, specifically citing lunar bases and industrial activity. "The reason I'm focusing on the moon is because the business case for the moon is potentially substantial compared to the business case for Mars, and the financial requirements are of no comparison."

Bigelow said he believed the nation could afford that jump in NASA's budget because he expects economic growth in the country overall to increase significantly after Trump takes office, although he did not elaborate on how he reached that conclusion. "With this increase, the United States can easily afford NASA's one percent, and even more," he said.