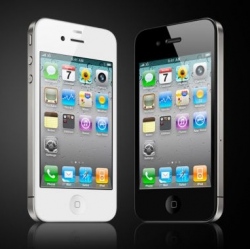 With Apple and its partners still not saying a whole lot about how HealthKit and its Health app will work, and with HealthKit's favorite end point, the Apple Watch, still not available, we're still stuck in a world of rudimentary step counters and fitness apps.

App developers have their heads down, developing apps that exploit new health information sources that haven't been available before. But things are going to get a lot more interesting. Midway through 2015 we should start to see some apps, both on the consumer side and on the clinical side, that exploit HealthKit data in truly cool ways. Ways that can move the dial on health.

Some believe that Apple regards health as the next frontier, after music, phone, and tablets. "What the iPod did for the music industry, HealthKit is starting to do for the healthcare industry, affecting the business model and business strategy of health and wellness apps, hospitals, doctors, lab test results companies, and health insurance companies," said Arturo Devesa, CEO of the health artificial intelligence company MedWhat.

Think of HealthKit as a technology-neutral health data clearinghouse, collecting data from all kinds of devices from smartwatches to respiration chest straps. "It solves health data transport issues at significant scale, allowing anyone to build software and services that are agnostic to specific devices or apps that an individual consumer chooses," Malay Gandhi of the Rock Health accelerator wrote in an email to VentureBeat.