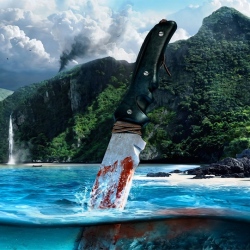 A month to the day after Lexmark axed its inkjet printer business, Kodak is doing the same.

The company announced today that it will end sales of its consumer inkjet printers next year. But Kodak isn't completely of the game: Owners of Kodak printers will still be able to buy ink for their devices, which Kodak plans to continue supporting.
As with most of Kodak's moves lately, today's announcement is all about money.
"Kodak expects that this decision will significantly improve cash flow in the U.S. beginning in the first half of 2013," the company said.
Kodak filed for Chapter 11 bankruptcy in January, and since then has announced that it would end production of not only its camera business but its consumer film operation as well.

The company is also attempting to sell off its trove of patents, which is valued at $2.6 billion. Last we checked that process wasn't going so well, so Kodak is clearly searching for any way possible to raise money to cover its debts.
But if today's news points to anything, it's that inkjet printer isn't the cash cow it used to be.