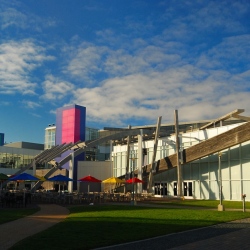 Average annual salaries for Silicon Valley technology workers surpassed the $100,000 mark last year, according to a new survey, pushed higher by the strength of the region's latest boom.

Tech-jobs website operator Dice Holdings Inc. said salaries for software and other engineering professionals in California's Silicon Valley rose 5.2% to an average $104,195 last year, outstripping the average 2% increase, to $81,327, in tech-workers' salaries nationwide. It was the first time since Dice began the salary survey in 2001 that the wage barometer broke the $100,000 barrier, said Tom Silver, a Dice senior vice president.

The findings come amid a Web boom that has fueled companies such as Facebook Inc., Zynga Inc. and Twitter Inc. Last year, several of the companies—including LinkedIn Corp. and Zynga—went public, with Facebook poised for an initial public offering this year. Their success has sparked the creation of numerous new start-ups, which in turn has spurred a hiring war for software engineers and others.

In contrast, job growth elsewhere in the nation has remained relatively slow. U.S. employers added 200,000 jobs in December, and the unemployment rate ticked down to 8.5%, its lowest level since early 2009. But it is unclear how sustainable such gains may be.