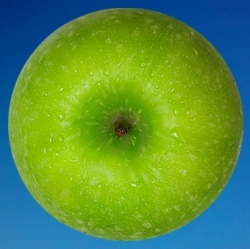 It was less than two weeks ago that we heard about how driverless vehicle maker Nuro would soon begin trialling an autonomous grocery-delivery service in Arizona. Well, AutoX has now thrown its hat in the ring, with a pilot project that launched in California this Monday.

The service is currently available to users located in geo-fenced areas throughout the city of San Jose. A rollout in other cities such as Mountain View and Palo Alto should follow in coming weeks.

Clients start by using an app (available from Apple's App Store) to place an order from partnering e-commerce company GrubMarket, which sources fresh produce from various local producers. At a dispatch center, the purchased items are placed in the temperature-controlled trunk of a driverless Lincoln MKZ, which proceeds to autonomously make its way to the client's address.

The app alerts users when the car arrives, so they can head outside to remove their order from its trunk (which they unlock via the app). Additionally, the vehicle's passenger-side rear window automatically rolls down, presenting them with a shelf of extra items that they can purchase on the spot. A computer vision system notes which items are taken off of that shelf, and adds them to the bill.

Instead of more costly LiDAR (Light Detection and Ranging) technology, the GPS-guided cars' artificial intelligence system primarily utilizes relatively inexpensive high-resolution cameras to "see" down the road, and to detect obstacles such as pedestrians and other vehicles.

The service is currently free of charge (other than the cost of the groceries), and we're told that once the pilot project is over, fees will be lower than those for delivery services that utilize human drivers.