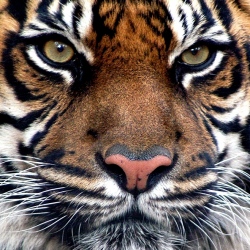 Officials in Nepal have said they will now have to put a cap on the growth of wildlife including endangered species like tigers and rhinos. They say it is a result of significant increase in loss of human lives from attacks by wild animals. The problem is especially acute in buffer zones between human settlements and national parks.

In recent years, Nepal has developed a successful protection programme for many endangered species. The Chitwan National Park in southern Nepal has more than 500 rhinos, up from half that figure few years ago, and more than 125 tigers. The Bardiya National Park in the west now has more than 80 elephants, almost 10 times as many as there were in the 1990s.

In the Himalayas, the numbers of endangered species like snow leopards and red pandas have been growing as well. And the country has nearly 24% of its land area as protected areas, including national parks, conservation areas and wildlife reserves. With all these achievements in nature conservation, however, Nepal has also witnessed a rising number of human deaths and property losses because of wildlife.

In the last five years, more than 80 people have been killed by wild elephants while 17 of the animals died in retaliatory killings, according to forest ministry officials.