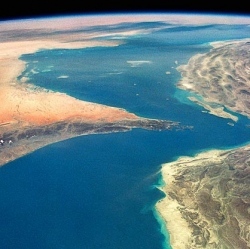 The nascent asteroid-mining industry is set to take its first steps into space this summer. Planetary Resources' Arkyd-3R probe currently sits aboard the International Space Station and is scheduled to be deployed sometime in July, representatives of the Washington-based asteroid-mining company have said.

Once it's flying solo, Arkyd-3R will perform a demonstration mission, testing out systems that will enable future probes to study and eventually mine asteroids in deep space.

"During its 90-day Earth-orbiting mission, it will send back data on the health of its subsystems to our team at our headquarters in Redmond, Washington, and complete its mission with a fiery re-entry into Earth's atmosphere as a result of its natural atmospheric orbital decay," Planetary Resources representatives wrote shortly after the Arkyd-3R reached the orbiting lab aboard SpaceX's robotic Dragon cargo capsule last month.

The "R" in Arkyd-3R stands for "reflight," reflecting the fact that it took two tries to get the spacecraft off the ground. The original Arkyd-3 flew aboard the third resupply mission of Orbital ATK's unmanned Cygnus freighter, which was lost on Oct. 28 when Orbital's Antares rocket exploded just seconds after liftoff. (SpaceX and Orbital ATK both hold billion-dollar NASA deals to fly unmanned cargo missions to the space station.)

The people behind Planetary Resources, and another outfit called Deep Space Industries, aim to help humanity extend its presence out into the solar system by tapping asteroid resources such as water and precious metals, while making a nice profit along the way, of course.