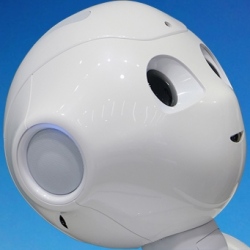 Equity deals to startups in artificial intelligence, including companies applying AI solutions to verticals like healthcare, advertising, and finance as well as those developing general-purpose AI tech, increased nearly 6x, from roughly 70 in 2011 to nearly 400 in 2015.

So far in 2016 (as of 6/15/2016), over 200 AI-focused companies have raised nearly $1.5B in equity funding. Our analysis includes all equity funding rounds and convertible notes.

Deals and dollars reached a new high in 2015. Last year, personal-loan startup Avant, which uses machine learning, raised a mega-round, a $325M Series E round, backed by investors including August Capital, DFJ Growth Fund, and RRE Ventures.

The 65% annual growth in funding to startups using artificial intelligence in 2014 was driven by 4 mega-rounds of $100M+ raised by Avant, sales startup InsideSales.com, medical diagnostics company Butterfly Network, and deep-learning startup Sentient Technologies.

Deal activity reached an all-time quarterly high in Q1'16, with nearly 145 deals and companies including Trifacta, Indigo, Pathway Genomics and Digital Reasoning Systems raising equity funding rounds from investors including Goldman Sachs, Accel Partners, Greylock Partners, and the IBM Watson Group.

Investment in the peak quarter for funding, Q4'14, was driven by the previously mentioned mega-rounds raised by Avant, Butterfly Network, and Sentient Technologies.

A majority of the deals, 65% or more, across the five years between 2011 and 2015, went to early-stage AI-focused startups raising seed/angel or Series A rounds. Only just over 20 companies raised Series D rounds or beyond in the last 5 years.

Majority of the dollar share went to early-stage startups in 2011 and 2012. Mid-stage dollar share (Series B and C rounds) dominated in later years.

Late-stage dollar share (Series E+) rose to 21% last year from less than 10% in the previous years. This was driven by two megarounds: Avant's $325M Series E round and ad company Taboola's $117M Series E round.

Khosla Ventures emerged as the most active VC investor in AI-based companies. The investor backed over 15 unique companies in the space, including Atomwise, MetaMind (recently acquired by Salesforce), Scaled Inference, and LiftIgniter.

Two companies were tied for second place: Intel Capital (which backed startups including Lumiata, DataRobot, Perfant Technology and Parallel Machines) and Data Collective (backer of Blue River Technology, Descartes Labs, SigOpt, and Nervana Systems).