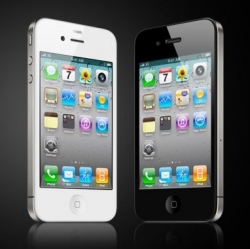 Chinese consumers will officially be able to get their hands on Apple's latest toys next month. Apple announced today that the iPad Mini and fourth-generation iPad will hit China on December 7th, while the iPhone 5 will be available a week later on December 14th.
Reservation requests for each device will begin the day before they launch from Apple retail stores, and they'll also be available for purchase from Apple's online store and official resellers. Of course, nothing stopped Chinese consumers from nabbing one of Apple's new devices on the black market, aside from a high markup.
As you've likely gathered from my glowing reviews, I consider both the iPhone 5 and iPad Mini as the best devices for their respective categories.

Apple's partners have had trouble manufacturing enough iPhone 5 units to meet worldwide demand, so hopefully the company has ramped up production to satisfy China's buyers.