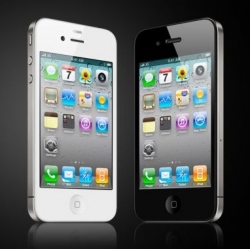 The app market will hit a massive $27 billion in value this year, according to a new report from ABI Research. And the massive revenue gap between iOS and Android is unlikely to change.
"iOS continues to lead the way, and the OS is projected to generate over two-thirds of the revenues for smartphone and tablet apps in 2013," ABI senior analyst Josh Flood said in a statement. "Although Google's Android OS recently surpassed Apple in terms of total app numbers, iOS users continue to prove they're more willing to depart with their cash. The revenue gap between the two leading OSes looks unlikely to close over the next 18 months."
That revenue gap has existed for a long time in spite of Android's massive growth in userbase to 900 million.
Late last year, the iOS app store earned four times what Google Play brought in, although Google Play was growing much faster. And while Apple hit 50 billion apps downloaded sooner than Google, Google Play closed the revenue gap in April of this spring, with the app store taking in only 2.4 times more revenue than the Play store.
Interestingly, ABI says that gap is likely to remain.
The likely reason? Tablets.
"Thus far, app revenues generated from smartphones have significantly dwarfed app revenues from tablets," ABI said. "However, tablet revenues are quickly catching up and it is projected tablet app revenues will overtake smartphones by 2017."