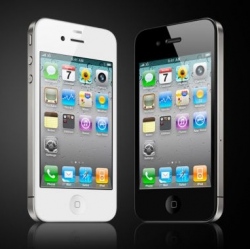 With all eyes focused on what new iPhone handsets Apple may be launching very soon — if reports are to be believed, two new models, and a new color, on September 10 — some of Apple's top executives this week are making a trip to Russia to meet with key distributors to revisit how it sells devices in the country.

Although Apple has yet to confirm what iPhone handsets it will launch next, the meetings are a sign of how Apple may be preparing to launch new, possibly cheaper devices, to revisit a market that has seen demand for its products, but also one where it has faced challenges working with carriers, the presence of a crazily-priced grey market and, according to eager distributors, short supply issues that do not meet demand.

In Russia, we understand, Apple is sending over some of its top people to meet with various retailers in the country. It seems that the details of what the meetings will entail have been very limited, even to the parties themselves.

"Apple is coming to town to talk to different retailers," one told me. "There is going to be a discussion about getting more active in Russia with the iPhone. I assume the discussions will include models that will be launched here."

The news appears to confirm reports in July that Apple was gearing up to revisit how it sells its smartphones in the country, after finding it a challenge to replicate its usual model of selling through carriers with handset subsidies — not a typical route in Russia, and one that the carriers apparently thought came with too onerous conditions.

Today, Apple has a deal in place with one distributor, Svyaznoy, which is also one of the country's main mobile phone retailers itself. In addition to its own retail business, Svyaznoy acts as a distributor to other retailers, both offline and online. Its competitors, understandably, think this is unfair at best. "We either don't get access to iPhones, or a sub-minimum level of stock from Svayznoy," a retailer told me. "You rely only on Svyaznoy, but they completely control the supply and the market." Apple's meeting this week could see more retailers added to that primary distribution ring, which also includes Apple itself.

But for Russian consumers who think that this could spell a new kind of price war very soon, don't hold your breath.

Typically, Apple distributes the new iPhone in Russia about two months after it has been announced. This time around, it looks like China won't get it for three months, according to some reports. It's not clear yet whether that pattern will be interrupted in Russia this time around, although Apple has certainly been speeding up how fast it distributes iPhones compared to early days.

If Apple launches a low-cost device — as a renewed focus on Russia could imply — Apple has a shot of killing two birds with one stone in emerging markets — and Russia specifically, which is currently the largest internet market in Europe and one of the fastest-growing for mobile usage: Apple can use it as an opportunity to finally give consumers there the supply that it has been demanding. And it can do it at a price point that may not be bargain basement (because Apple) but may finally bring more users into the fold.