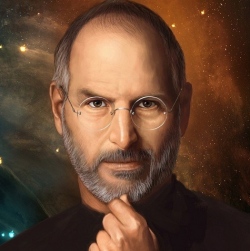 $623 billion. That's the market capitalization that made Apple the most valuable company in history this morning.

Apple's stock spiked $16 a share on Monday on high hopes surrounding its upcoming iPhone as well as the possibility of a new, smaller iPad. With the new market cap, Apple has overtaken previous record holder Microsoft, which was worth $618.9 billion in December 1999. Microsoft's current valuation hovers around $257.6 billion, making Apple worth nearly $400 billion more than the house that Bill Gates built.

Adjusted for inflation, however, the story's a bit different: By today's numbers, Microsoft was worth $850 billion in 1999, meaning that, technically, that's the number Apple needs to hit in order to beat Microsoft's record.

Either way, it's hard to overplay Apple's success. The milestone today comes a little over a year after Apple passed Exxon for title of the world's most valuable company. Since then, Exxon Mobil's market cap has sat at roughly $409.3 billion, $200 billion less than Apple's today.

To get a good sense of how rapidly Apple has grown in comparison to Microsoft over the past 10 years, look no further than the chart below.

Maybe there was something to that whole iPod thing after all.