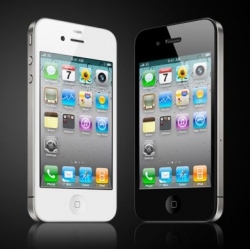 Apple is expected to unveil its next iPhone at a special event on Sept. 10, according to AllThingsD, which cited "sources."
The event, if confirmed, is important because it will reveal Apple's strategy at a time when it is under significant pressure to release more phones to maintain its market share — especially at lower price ranges for more price-conscious buyers and markets.
The most heavily anticipated phone is the iPhone 5S, which will feature the next generation operating system, iOS 7, and is expected to have a new fingerprint sensor to boost security and offer other interesting features. The biometric security feature comes in part from a company AuthenTec that Apple acquired last year.
Aside from this, Apple may also release a new lower-cost plastic iPhone, which some expect will break the traditional cycle where Apple has simply released year-old or two-year-old models for $100 and $200 less than the new iPhone, although none of this is for certain.
The pressure for new phones comes from the wave of lower-cost Android devices that are hitting the market, which have grabbed huge market share at Apple's expense — and which has contributed to the decline in Apple's stock price. Apple's board has been pressing Apple's management team to pick up the pace, according to reports.
Apple has been testing its new software iOS 7 since announcing it in June. The new OS features mainly a redesign of the iPhone's menus and icons, something that sparked debate among pundits about whether this was really enough to drive new sales. It is also expected improved notifications, and offer better photo-organizing abilities.