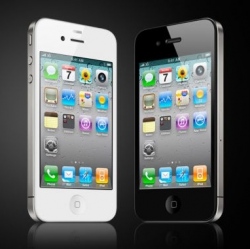 Mark your calendars, the next iPhone could be just a few weeks away. The company is said to be targeting September 9 for its next iPhone unveiling, reports Re/code's John Paczkowski. Apple is expected to show off two new iPhone 6 models with 4.7-inch and 5.5-inch screens, according to the most recent rumors.

This is about the time of year when everyone is eager to reveal every bit of Apple intel that they've got, but after correctly leaking the past few Apple event dates, I'd give Paczkowski the benefit of the doubt here. We previously heard from 9to5Mac that the new iPhone could arrive in the middle of September, but this report is the first to include a specific date.

In addition to bigger screens, the so-called iPhone 6 models are expected to feature sapphire displays, which are significantly tougher than Corning's existing Gorilla Glass. Apple wouldn't be the first company to use sapphire in its displays, the luxury phone brand Vertu has used it for some time, and it's already using sapphire on top of the Touch ID fingerprint sensor and the iPhone 5 and 5S camera. As per usual, the next iPhones will likely sport much faster A8 mobile processors from Apple.