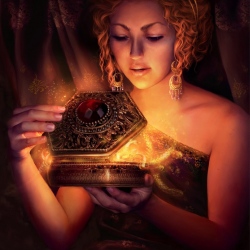 Although Halloween isn't for another week, Pandora shareholders are experiencing quite a scare after rumors of last month's Apple-branded Internet radio service resurfaced yesterday.
Apple could close important licensing agreements with major music labels by mid November and launch its own streaming music service by early 2013, according to a Bloomberg report that cites unnamed sources familiar with the matter. Apple's alleged music service would likely mimic Pandora's smart radio model rather than the much more costly on-demand model used by Spotify. It will also be ad-supported, but there is still an ongoing negotiation between Apple and the labels on how to split ad revenue, according to Bloomberg's sources.
If the Apple radio rumors are true, Pandora has every reason to be scared — terrified, even.
The rumors alone sent Pandora's stock crashing 21 percent, closings the day with a 11.7 percent decline. This is the second time we've seen Pandora take a nose dive over Apple rumors. I'd imagine the stock will perform even worse heading into the first quarter of 2013, when Apple's Internet Radio service will allegedly launch. Other digital radio companies are also fearful of Apple's entrance into the streaming music space. Sirius XM's stock saw a decline yesterday as the Apple rumors took hold.
Apple is seeing a slow down in overall digital music sales and likely wants to keep its products competitive with a growing number of rival devices that offer their own streaming music service. And since Apple already has an advertising infrastructure in place via its iAds platform, the company has a perfect opportunity to jump into Internet Radio.