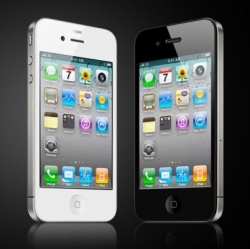 The electronics firm was forced to publish the statement by a UK High Court which ruled on a dispute between the two firms in July. The ruling also means that Apple has to take out adverts in national newspapers saying that Samsung had not copied its designs.

The statement can be found by following a link from the UK home page of Apple. Apple appealed against the July ruling but judges decided not to overturn the original decision on 18 October.

In its statement, Apple refers to the July court case and mentions that Samsung Galaxy Tab 10.1, Tab 8.9 and Tab 7.7 do not infringe on its registered design. The statement also uses comments of the judge in the original case that unfavourably compared the Samsung gadgets to the Apple devices.

During his summing up, the judge said he was struck by the "simplicity" of the Apple gadget. He said: "It is a cool design." By contrast, he said, Samsung gadgets were "not as cool" because they lacked the iPad's simplicity.

The statement also makes mention of other legal wrangles between Samsung and Apple. In other courts, said Apple, Samsung was found to have "wilfully copied" Apple's "far more popular iPad". Apple has lost a series of lawsuits against Samsung brought over the design of their respective tablets. It has lost cases in the Netherlands, Australia and the US.

Apple has had success with one claim in the US in which a jury suggested that Samsung pay a $1.05bn (£650m) fine for infringing software patents. Samsung has appealed against this decision. Most recently, a US International Trade Commission made a preliminary ruling that Samsung had infringed four patents relating to the look and feel of the iPhone.