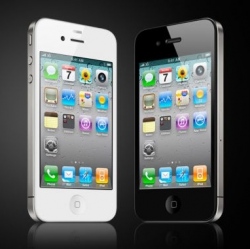 The phones will have screens measuring 4.7 inches and 5.5 inches diagonally, according to the report — compared to the current iPhone 5 series phones, whose screens measure 4 inches diagonally. (The older iPhone 4 has a 3.5-inch screen.)

The sensitivity to different levels of pressure is the most interesting rumored feature, as it would enable better "digital ink" features. You could scribble a note with your finger, or with a stylus, and make the lines thicker or thinner depending on how hard you pressed. It may sound like a minor detail, but it's one of the many small tweaks that can make writing on a screen feel more lifelike and responsive.

Interestingly, Samsung is far ahead of Apple in this regard. Its Galaxy Note series of phones, which first came out in late 2011, have large screens that are sensitive to different levels of pressure from the stylus. Although initially mocked for the giant size of their screens, the Galaxy Note has gone on to become one of Samsung's most successful models.

The first Galaxy Note had a 5.3-inch screen; the current model, the Galaxy Note III, has a 5.7-inch screen.

Less clear is what the benefit of a curved screen would be. Apple's late CEO Steve Jobs had an obsession with curved glass, which will feature prominently in the new spaceship-like Apple headquarters in Cupertino. And there have been rumors about an impending iPhone with a curved glass screen since at least 2011, while Apple has held patents on curved displays since 2012. But here, too, Samsung was first to market, with its just-released Galaxy Round, which has a curved glass screen — for what purpose, we're not sure.