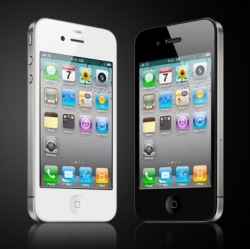 The court said that Apple had infringed a patent held by Samsung relating to the way phones and tablet PCs connect to the internet.

Apple, which recently became the world's most valuable firm, has been facing various legal issues.

In a separate case, it was fined $2.3m (£1.5m) in Australia for its claims on 4G capabilities of the iPad.

And it is still not clear how much it may have to pay to Samsung in damages.

The Dutch court did not specify any amount, but the damages will be calculated based on sales of Apple's iPhone and iPad in the Netherlands.

"Samsung welcomes the court's ruling, which reaffirmed Apple's free-riding of our technological innovation," the South Korean manufacturer said in an emailed statement to the BBC.

"In accordance with the ruling, we will seek adequate compensation for the damages Apple and its products have caused."

Samsung had claimed that Apple had infringed four of its patents. However, the Dutch court said that only one of those had been breached.