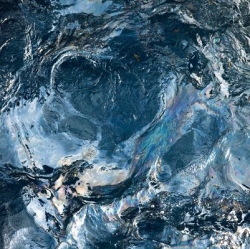 As of this morning, Apple is no longer the most valuable company in the world. Oil, apparently, is worth more than iPhones.
Apple's shares are down to $441.33 as of 9:09 a.m. Pacific time, giving the company a market valuation of $414.36 billion — a couple hundred billion down from its top value last year. Exxon Mobil, on the other hand, has seen a nice little jump in its stock price in the last month, and it now sits at $91.50, making it worth $417 billion.

These valuations are fairly likely to grow and dip over the next few days, making Exxon and Apple trade positions as the world's most valuable company, but the psychological barrier has been crossed, and the shine — if it wasn't already — is really off the Apple.