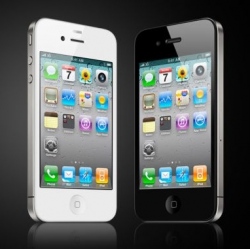 When the original Apple iPhone debuted in 2007 consumers flocked to AT&T Wireless in the hopes of getting their hands on the revolutionary new smartphone and its easy to navigate iOS platform. As Apple continued to release new, seemingly better iPhone devices, customers continued to upgrade, sometimes a full year ahead of their scheduled upgrade time.

Fast forward 6 years later and Samsung's Galaxy S III has outsold the iPhone 5 and Apple has not been able to duplicate its iPhone successes in other parts of the world on the same scale as it did in the United States.

Andy Hargreaves and Corey Barrett of Pacific Crest have recognized Apple's loss of interest among many buyers and in a note to investors on Wednesday the analysts warned of Apple's uncertainty with long-term goals.

Analysts worry that Apple has already begun to over saturate the market with its products, while failing to provide advances in technology that would allow the company to attract new audiences.

According to the Pacific Crest team, Apple's iPhones offer only "incremental" hardware improvements, which in turn has left buyers with very little incentive to pick up a new iOS based device in place of their current iPhone models.

To compare Apple devices to other market devices is simple. For example, the iPhone 5 is missing NFC technology, a standard option for many HTC, Samsung and Motorola devices now on the market. Apple also refuses to allow for swappable batteries and the company has been reluctant to release too many color options for its smartphones.