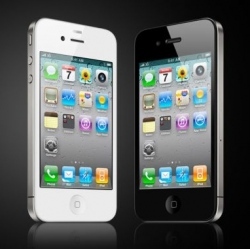 The US Fair Labor Association (FLA) was asked by Apple to investigate working conditions at Foxconn after reports of long hours and poor safety.

The FLA says it has now secured agreements to reduce hours, protect pay, and improve staff representation.

Apple said it "fully accepted" the report's recommendations.

"We share the FLA's goal of improving lives and raising the bar for manufacturing companies everywhere," it said in a statement.

The findings emerged as Apple CEO Tim Cook visited Foxconn facilities.

Mr Cook toured Zhengzhou Technology Park, where 120,000 employees work, on Wednesday.

A string of suicides at Foxconn last year put the spotlight on working conditions at its factories. Last month, the company announced it was to send independent inspectors from the FLA to audit the facilities.

Legal limits

The investigation – one of the largest ever conducted of a US company's operations abroad – found employees often worked more than 60 hours a week and sometimes for seven days running without the required day off.

Other violations included unpaid overtime and health and safety risks.

Average monthly salaries at the three factories ranged from $360 (£227) to $455 (£289). Foxconn raised salaries by up to 25% recently.

The FLA said Foxconn had agreed to comply with the association's standards on working hours by July 2013, bringing them in line with a legal limit in China of 49 hours per week.

The company will hire thousands more workers in order to compensate for the move, Reuters reports.

The BBC's Adam Brookes in Washington says the report has been much anticipated as embodying a new and transparent approach to an old problem: that of cheap but popular consumer goods manufactured in poor conditions in developing countries.

However, he says, a telling line in the report is the one which notes that the Foxconn workers did not have true trade union representation.

The authorities in China are very wary of unions and are likely to remain so.

Before the report was released, labour unions expressed doubts that the company was committed to improving standards.

"The report will include new promises by Apple that stand to be just as empty as the ones made over the past 5 years," SumOfUS.org, a coalition of trade unions and consumer groups, said.

Foxconn employs 1.2 million workers in China to produce products for Apple as well as Microsoft, Hewlett-Packard, and other companies.